Tom's passion for helping people is truly remarkable. Throughout his career, which spans over four decades since 1973, he has dedicated himself to assisting others. Utilizing various mediums such as newspapers, magazines, radio, television, and the internet, Tom has been a reliable source for individuals seeking answers, addressing complaints, and finding solutions to consumer problems.
His commitment to helping others has had a profound impact on a multitude of people nationwide who have reached out to him for assistance. Through his expertise, Tom has recovered an impressive amount of funds, merchandise, exchanges, refunds, and services, totaling into the hundreds of millions of dollars.
To this day, Tom's unwavering dedication to helping people continues on his renowned Troubleshooter Show. This talk show holds the esteemed distinction of being the longest running radio talk show in America, currently on the air with the same host. Broadcasting from its flagship radio station Talk Radio 630 KHOW in Denver, the Troubleshooter Show reaches a wide audience through the iHeart Radio app, ensuring that individuals from across the country benefit from Tom's expertise. Furthermore, the Troubleshooter Show is streamed on popular platforms like YouTube and Facebook. It is also available as a podcast for downloads. This combined distribution has garnered millions of loyal fans who want consumer help, information, or referrals.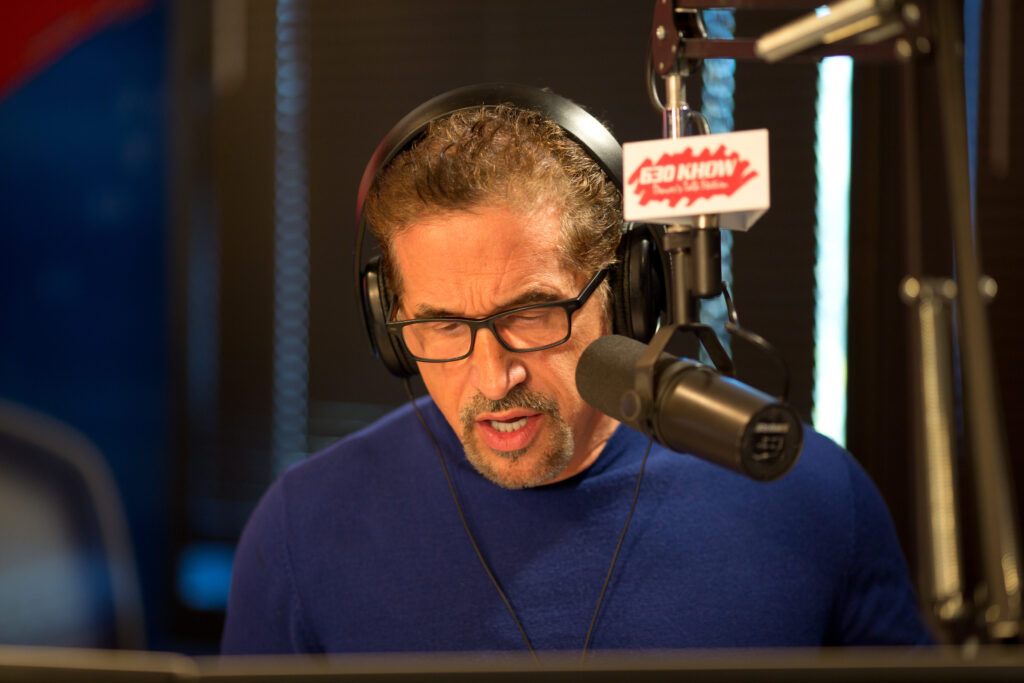 Tom's high-energy format on the radio is unlike anything you've ever heard before. With each program, listeners are treated to a whirlwind of calls from people in desperate need of consumer help, valuable information, reliable referrals, and sound advice. Tom and his dedicated team fearlessly tackle issues that affect everyday people, going above and beyond to investigate scams, rip-offs, and consumer fraud – live on the air!
This unique show allows the audience to witness the raw reality of these situations as they unfold in real-time. It is truly "Reality Radio."
Tom in Television News …
Martino's impressive career also includes nearly 40-years of television news reporting. Starting his television journey in New York on WRGB-TV, Martino quickly gained recognition for his exceptional reporting skills and dedication to serving the public. His passion for informing and empowering consumers led him to Tampa's KTVT Pulse13 News, where he continued to excel in his role.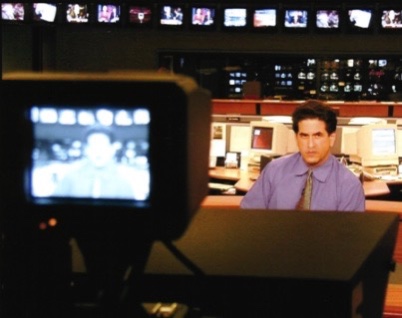 However, it was in Denver where Martino truly solidified his reputation as a trusted consumer advocate. For an astounding 19-years he served as the go-to consumer expert for News4, providing invaluable insights, uncovering scams, and resolving disputes. Later he spent 10-years at Fox-31 News where his continuing advocation made him a household name synonymous with justice for consumers!
From the dawn of the internet and beyond …
Tom is one of the original pioneers for doing business online. He was the first person to utilize a website establishing a trusted network of merchants, contractors, and service professionals. His website, ReferralList.com, was created long before the emergence of similar platforms we see today, and it continues to be one of the most reliable sources for finding trustworthy businesses.
What sets Tom's list apart is his commitment to accountability, He refers to his list as "Advertising with accountability." This means that ReferralList.com is not just a random compilation of businesses. Unlike all others, it enforces a strong code of ethics and conducts extensive background checks on all its members.
In addition to ReferralList.com, Tom also established SleazeBrigade.com, which is the anthesis of his Referral List. This unique platform acts as a constant reminder that not all individuals can be trusted.
SleazeBrigade.com lists people to avoid, including those who have been involved in dishonest practices, scams, or fraudulent activities. It is a valuable resource for warning consumers to steer clear of people who may deceive or take advantage of them.
Other Professional Activities …
Consulting – With his extensive background in handling consumer problems, questions, and complaints, Tom has honed his skills to become the ultimate business consultant when it comes to customer service. Having interacted with countless consumers throughout his career, Tom has gained invaluable insights into the intricacies of customer satisfaction and the art of resolving issues effectively.
Tom's ability to empathize with customers and understand their needs sets him apart from the rest, making him a sought-after speaker and corporate trainer in the field of consumer relations. Tom's expertise in dealing with consumers is unparalleled. No one has talked directly to as many consumers as he has over the years. This vast experience makes him a trusted advisor to businesses looking to enhance their customer service strategies.
Marketing – With his keen understanding of the human psyche, especially as it pertains to consumer affairs, Tom has gained invaluable marketing insights for touching the hearts and minds of consumers. This enhanced talent has allowed him to develop unique advertising strategies that go beyond generating leads. He also helps cultivate trusted customer relationships for long-term business success. By tapping into the emotional aspect of consumer behavior, he creates campaigns that resonate with individuals on a deep emotional level, leaving a lasting impact.
Hedge Fund Management – Tom's many years of exposing investment scams have not only given him valuable insight into the dark side of the financial world, but his experience also propelled him to delve deeper into finding sound investment philosophies. Armed with this combined background, Tom cultivated a keen eye for genuine money-making opportunities.
This expertise sparked in him a desire to develop his own hedge fund. With the goal of putting new and proven strategies to work in his investment portfolio, Tom embarked on an arduous journey of alpha and beta testing investment strategies. After years of meticulous planning and preparation, Tom finally launched Wave8Capital, a hedge fund that aims to provide lucrative investment opportunities to all qualified investors.
Fun, Fun, Fun …
Aviation – One of Tom's biggest passions in life is flying, and he has been pursuing it for the past 45 years. He is not only an experienced fixed-wing pilot but also proficient in flying helicopters.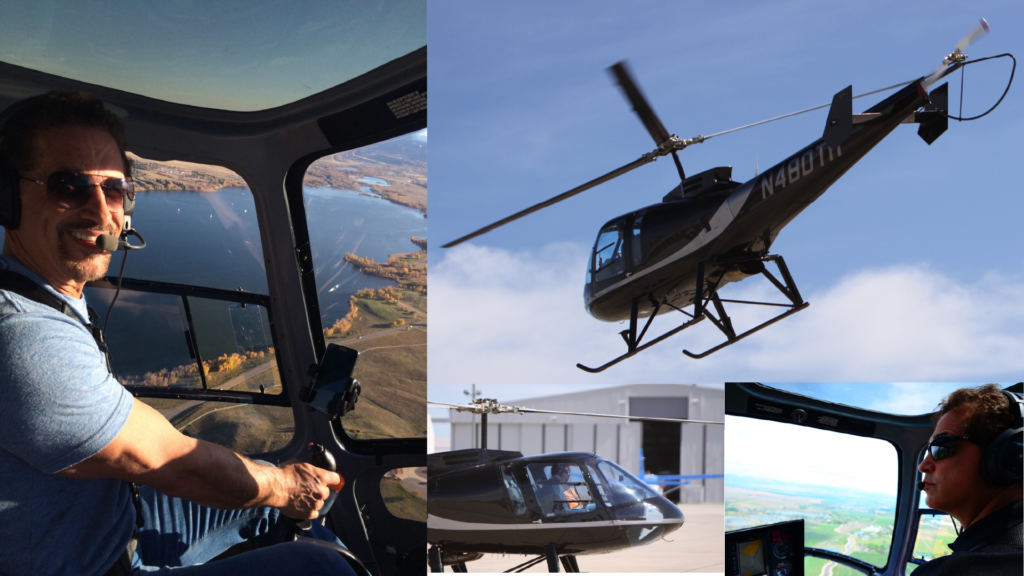 With thousands of hours logged in the air, Tom has embarked on numerous cross-country treks, pleasure flights, and charity tours. His love for aviation has taken him to new heights, quite literally, as he soars through the skies with grace and precision.
Aircraft Building & Restoration – Tom's love for aviation expanded into his restoration of antique airplanes. He is a true enthusiast, spending countless hours meticulously restoring vintage aircraft to their former glory, for which he has won awards.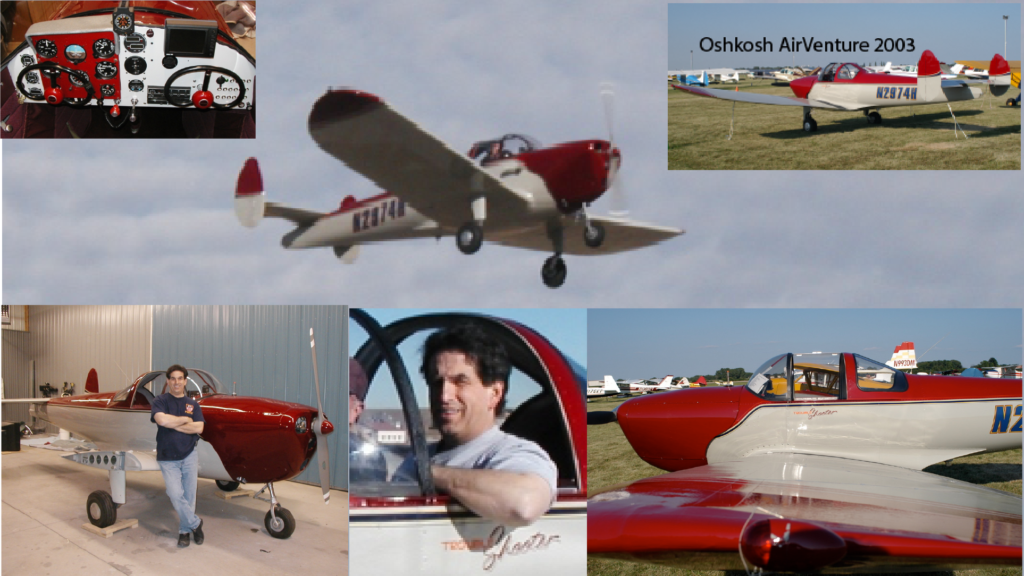 He further embarked on a remarkable journey of building his own experimental plane. This endeavor showcased his incredible skills as a craftsman and engineer, as he meticulously crafted every system of the aircraft. That aircraft went on to fly and be featured at airshows!
Drums – Tom enjoys music and has played drums most of his life. While in college, he gave drum lessons to earn extra money, then went on to play in various bands performing throughout the northeast. He also laid drum tracks in multiple studio sessions.
Horses ­– While Tom is currently "horseless", he spent much of his life on a ranch with his own horses. He loves trail riding and remembers fondly, raising for his most beloved equine friend "Teddy", who has since passed on to permanent green pastures!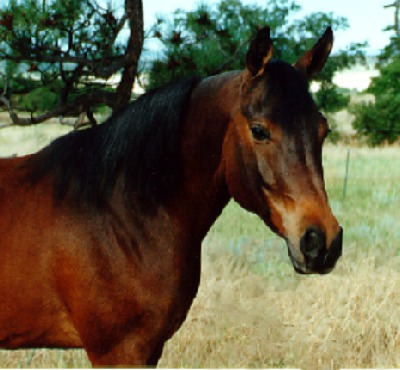 Technology ­– For many people, technology is often seen as a necessary evil but for Tom it has become a source of joy and fulfillment. Tom possesses a unique appetite for all things technical, finding immense pleasure in tinkering and exploring the inner workings of various devices. His love for technology extends beyond everyday gadgets, as he has taken on ambitious projects like assembling and wiring his own avionics panel for one of his experimental airplanes. To this day he continues to innovate circuitry in his home, studio, and aircraft.
Tom's Background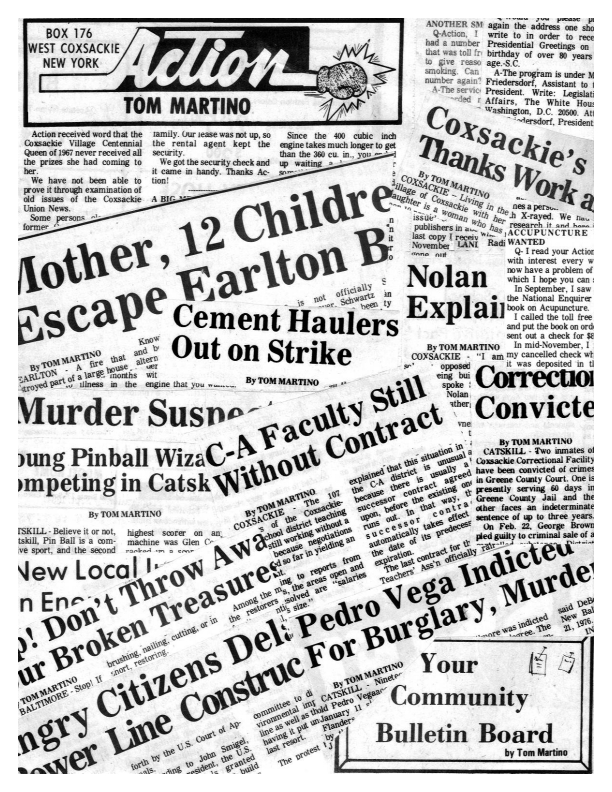 Tom Martino's journalistic career began in 1973 at a small-town newspaper in Catskill, New York. While at the Catskill Daily Mail & Green County News he created one of the first-ever Consumer Action columns, where readers wrote him for consumer help, information, and advice.
On to full time radio …
Martino then moved into radio broadcasting at WHUC Radio in Hudson, New York, where he hosted America's first consumer call-in show.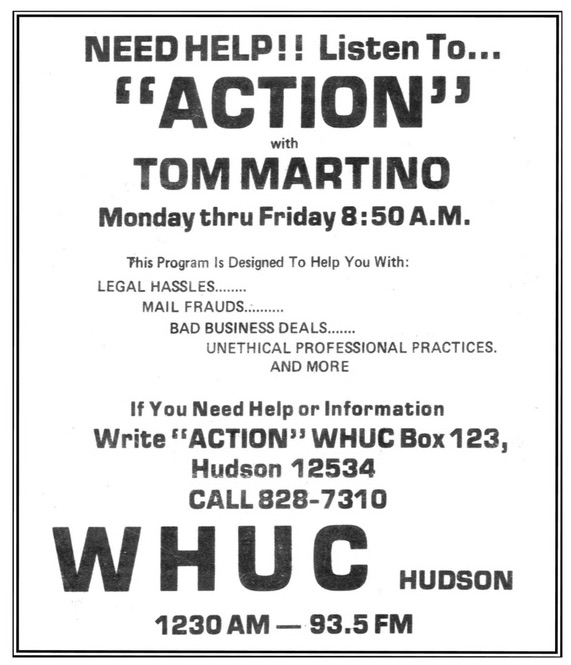 Concurrent with his newspaper and radio work, Martino held a position as a TV news contributor for WRGB-TV in Albany, New York.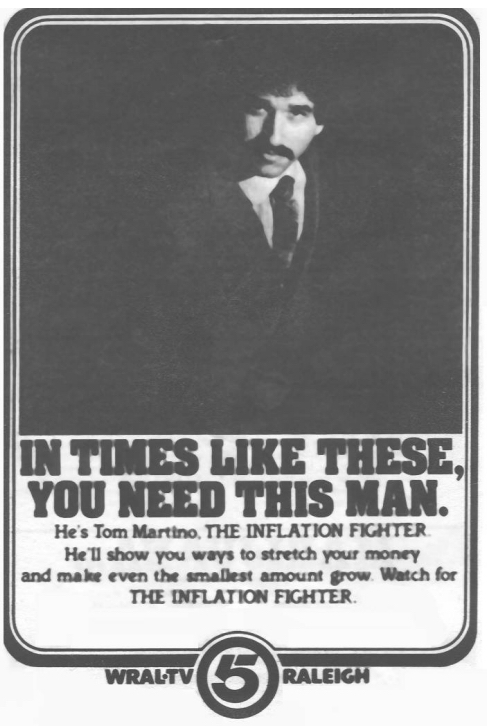 From New York, Tom moved south to work as a TV reporter at WBBH-TV in Fort Myers, Florida; WTVT-TV in Tampa, Florida; then onto WRAL-TV in Raleigh, North Carolina.
In 1981 Tom moved to Denver to work at KCNC-TV and850-KOA Radio. In 2000 he moved to Denver's Fox-31, where he remained until 2010.
Martino also had a long-running column in the former Rocky Mountain News and wrote independently for several national magazines.
In the late 90's Tom's radio show became nationally syndicated for several years on more than 300 radio stations from coast to coast. His affiliates included 77-WABC Radio in New York City.
He currently hosts the longest running radio show in America on Denver's 630-KHOW and affiliates, airing weekdays from 10am to 2pm (mountain time)